Areas Benefiting from the 30-year Bond Bubble
The presentation, The Implications of a Bursting Bond Bubble, discusses the 30-year bond bubble and the investment markets that may have benefited the most.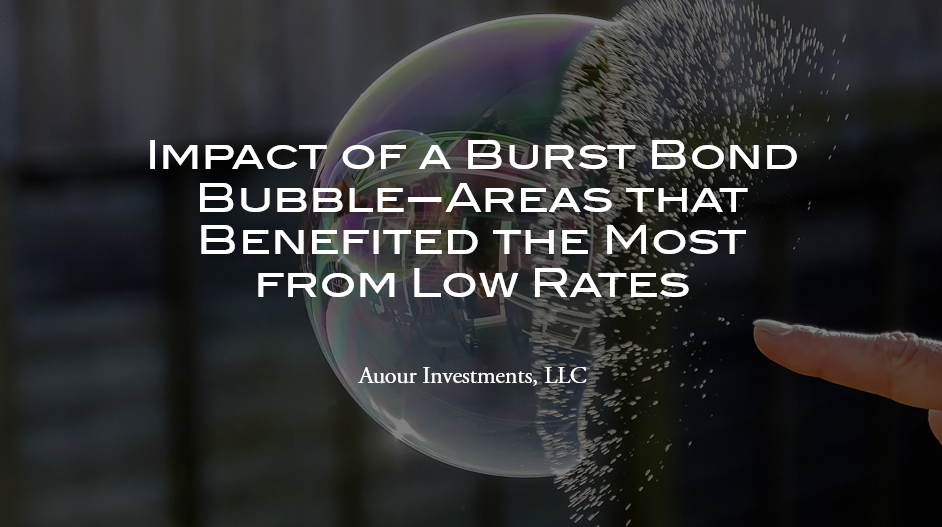 Interest rates around the globe have moved lower and lower for the past 30 years. Such a long time of one direction movements have likely built up excesses within the economic system. This presentation offers our thoughts on areas that may have benefited the most and may offer higher levels of risk as rates start moving up.
This is no time for complacency.