A fact of life is that markets are volatile.  Economic cycles, investment psychology, political events, mentioning just a few, can produce significant volatility in experienced returns.  Looking at one specific index representing the US equity market, the S&P 500, has shown, over the past 60 years, six month period returns that are negative double digit amounts approximately 10 % of the time.

To compensate for these periods of volatility and pain, most rely on a balanced approach, mixing less volatile asset classes that are less correlated to equities (typically fixed income).  With this reduction in volatility and downside comes a trade-off with a lower level of expected return during the good times.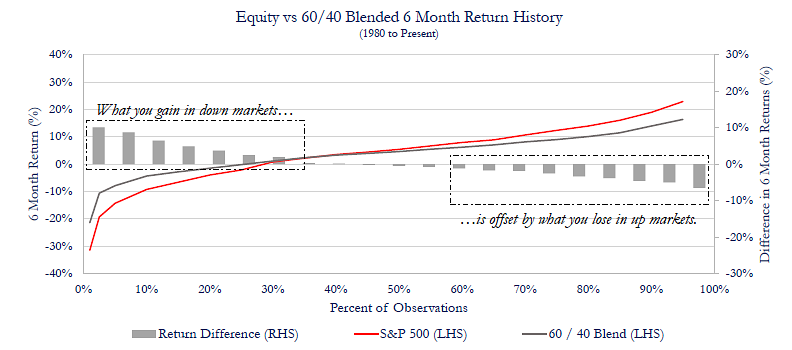 Using fundamental market data, Auour gains insight into the risks that resides within the various asset classes around the world. With this information, Auour navigates the market dynamics by adjusting asset allocations to better match the risk regime expected.  At the core of the process is the Auour Regime Model, a multi-factor model driven by the fundamentals of the world's fixed income, currency, and equity markets.  We believe this dynamic adjustment of assets held in varying market environments allows a better chance of avoiding the large downturns while preserving performance in rising markets.